Maison Dandoy : Full traceability for food products
The biscuit manufacturer Maison Dandoy has been aiming to deliver fresh, traditional and tasty speculoos to their customers since 1829. The family business originally opened its first shop in the heart of Brussels and hasn't ceased to grow since then.

Evolving from generations to generations, Maison Dandoy is now managing more than ten shops, a manufacturing atelier, B2B sales for wholesales and organizations as well as an ecommerce platform expanding their brand worldwide.

To further nourish their growth and passion for fine biscuits, the company was looking for the right partner to digitize their activity from A to Z.
Redesign the roots of a family business

Before upgrading their system, Maison Dandoy was relying on manual and analog operations to handle their business. As much as it was part of their authentic character, the business is not as small as it used to be in its beginnings and the system was cruelly showing its limits in terms of data overview, previsions, reporting and stock availability. The company had a lot of blind spots that were preventing them from operating as smoothly as they wished. Coming from a will to improve their products' traceability and overall organization, Maison Dandoy reached out to our partner Niboo to digitize their operations. 
Most of their documents were still handled with a pen and a paper
Full traceability for food products
Maison Dandoy kicked off their transformation with Odoo's CRM, Accounting, Sales and Purchase applications to simultaneously handle customer relations, send out invoices, sell biscuits and purchase key ingredients directly from the Odoo dashboard. They then focused on linking their Craft based website and their ecommerce platform with Odoo, to support the expansion of their brand worldwide and meet the expectations of their international customers base. Their eshop now integrates shipping methods, payments options, a crafted CMS and sales automation directly into Odoo. 
Working with Niboo on Odoo allowed us to digitize all our internal processes. We were able to be more efficient and we could finally reach a full tracability on our products Lifecycle.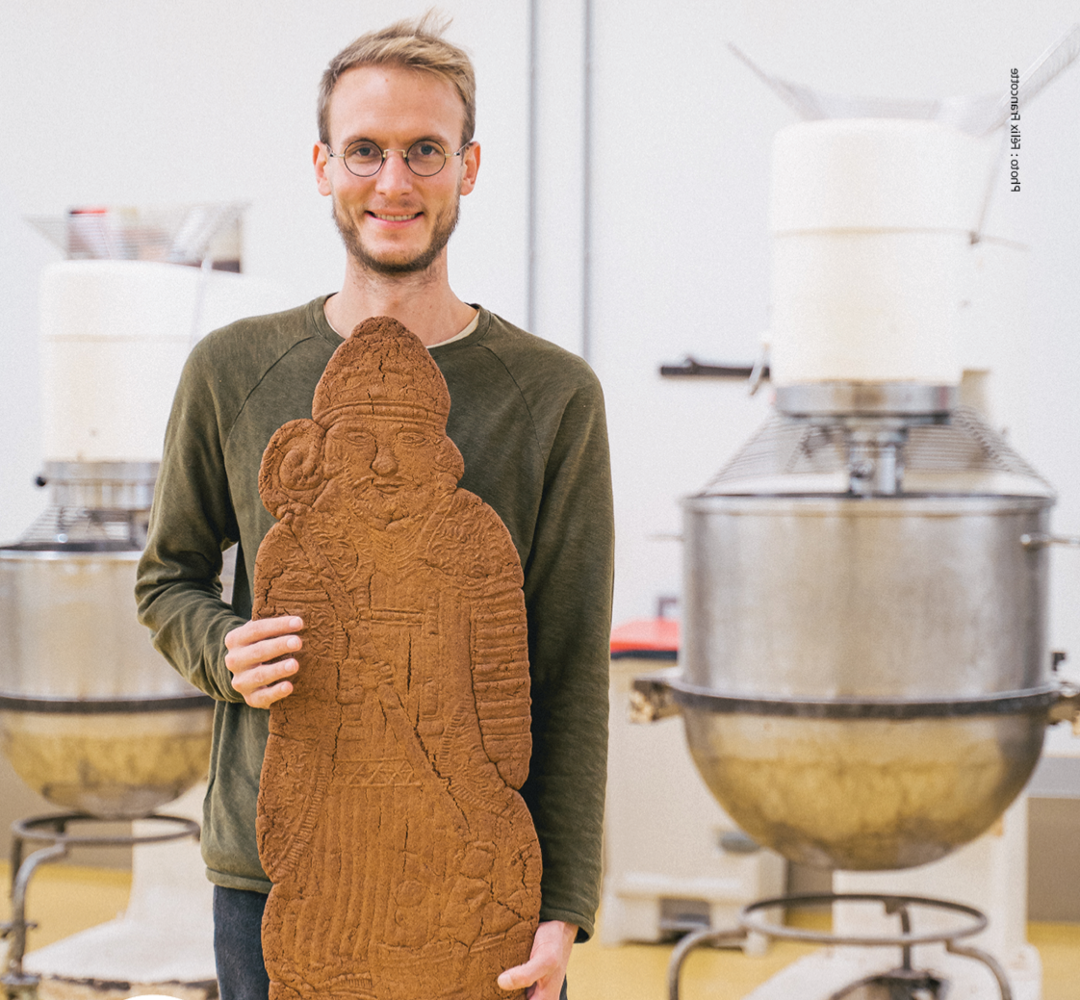 To go one step further, the family business also reviewed their production process as well as their inventory and stock management thanks to Odoo Manufacturing. In doing so, they are now able to have a precise and real-time tracking of their products through serial numbers and barcodes. In addition, they can easily monitor their stock levels and manage their multiple warehouses thanks to features such as reordering rules, schedulers, internal transfers organization as well as packing and production in their stores.

Last but not least, partner Niboo improved the POS' software and hardware in order to make it easier to install for the company. Maison Dandoy now enjoys invoice automation, connected tablets and up-to-date sales data. 

Thanks to this 360 degrees integration of Odoo, the biscuiterie now has a clear and holistic understanding of how the business is doing, each department has a better visibility of their performance and all data is centralized into one place.